4 Plus Size Maternity Fashion Tips For A Stylish Plus Sized Pregnancy?
•
Posted on July 10 2014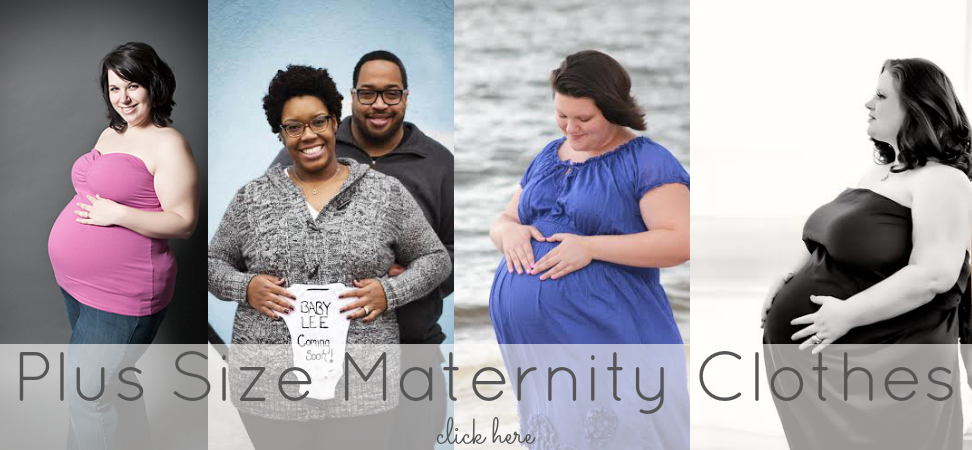 With escalating fashion concerns of the new expectant mothers, the retailers have taken plus-size maternity fashion clothing far more seriously. The myth that it's hard to find right clothes when you're plus size doesn't exist anymore. And on contrary to what some may believe, many men prefer a little extra cushion on their women. No matter what your size is during pregnancy, you want to look and feel great throughout that period. With wide range of exclusive plus-size dressings, Mommylicious Maternity wants to make you feel special, and celebrate your pregnancy in style.
Here are some Tips on Plus-Size Maternity Fashion Clothing in 2014:
Plus Size Maternity Tops:
Plus Size maternity tops are specifically designed to fit all your new curves in the right place and show off your pregnancy in style. These tops are available in wide range of colors, designs and shapes like – tees, tank tops, short sleeve, ¾ sleeve, long sleeve, tunics. These tops stretch out and provide ease to your baby bump. So, either when you are shopping at mall or taking a brisk walk, these tops will make you stand out and comfortable at same time.
Plus Size Maternity Bottoms:
Maternity bottoms for plus size women are designed especially to fit lower part of your body and give you silky and smooth feeling. These bottoms are requisites specially when you do your pregnancy workouts as it eases your lower limbs puts less pressure on your belly. Bottoms also come in various designs and shapes like – leggings, crops and capris, corduroy, pants, jeans, skirts. Wear them with confidence and ease.
There are tons and tons of designer maternity dresses available with varying colors, shapes and designs which you can use both as formals and casuals. Designed for every occasion, these dresses provide you with all comfort while you're working or at leisure. These include – day dresses, evening dresses, maxi dresses, reversible maternity dresses, designer plus size maternity dresses. These easy to fit dresses lets you groove into any mode you wish to.
Plus Size Maternity Sleepwear:
Having a hearty nap is essential during pregnancy. Pregnancy often brings on all sorts of sleep disturbances, including nausea and heartburn. So, a quality plus size maternity sleepwear is an utmost necessity for pregnant women. These are specifically designed to soothe you while you are napping. These also come in various designs and shapes like – nightgown and robes, pajamas, sleep bras, pajamas and sleep separates.
Plus Size Maternity Lingerie:
Our sexy maternity lingerie and nursing bras will flaunt all your assets. Just because you're pregnant and plus size, doesn't mean you should not feel and look hot and sensual. So whenever you feel like adventurous, just dress up in these plus size maternity lingerie, to show your curves and spice up your bedroom. These are specifically designed to flatter you, help you feel comfortable and accommodate your growing bump. These include – bikinis, thongs, hipsters, wireless and seamless bras, hosieries.
I sincerely hope these tips will certainly assist you in your pickings and will boost your maternity wardrobe with all joys of motherhood.